Sustainability
Corporate Social Responsibility
Relationship with customers
At RENAISSANCE, in order to leave both our private and business guests and community members thinking "I want to come again" or "I want to see you again," each staff member thinks carefully about how to provide a safe and secure environment, and interacts with all guests in a sincere and caring fashion.
Also, in order to add richness to guest's lives, we propose a healthy and comfortable lifestyle, share emotion and joy, and try to improve our service each and every day to put a smile on as many guests' faces as possible.
Aiming for maintaining and improving quality in guest service
Stationing a Hospitality Coordinator
"Hospitality Coordinator" is the Japan's only evaluation level certification system for guest service begun by the NPO Japan Hospitality Movement Association.
At RENAISSANCE, a staff member with this certification is stationed at each of our sports club facilities nationwide, and these staff members have a hospitality mindset as their own identity, and think carefully before taking action in this field. This includes a more detail-oriented approach to guest service as a matter of course, and they also train other staff members to develop their ability to create shared joy and emotion with guests.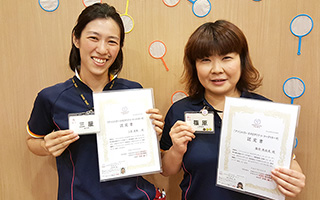 Smile Staff Training
Smile Staff is a training program that all RENAISSANCE staff members undergo, and it is implemented regardless of position and hiring conditions. During this training program, there is a role-playing test included, and staff who pass it receive a special strap.
Based on the internal Smile Staff qualification, we are continually refining our approach to guest service, as well as the methods used, and making efforts for further improvement in these areas.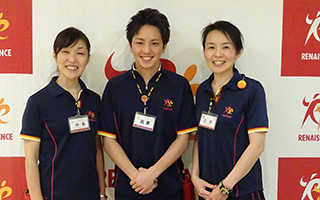 Initiatives for Safety and Security
Not to mention daily facility inspections, sports clubs and other facilities of RENAISSANCE conduct regular inspections by a specialized department in facility management, thereby making efforts to provide guests with facilities that can be used safely.
At the time of use, we pay close attention to the physical conditions of guests and call out to them so that they can train safely via communication between our staff members and guests.
During opening hours that are unattended by our staff, we partner with security companies to provide a system that can immediately respond to any accidents.

In addition, we conduct initiatives to maintain high levels of safety awareness for each employee. For example, to prepare for an unlikely event, we regularly hold evacuation drills and CPR/AED training, and established an annual Safety Day to improve on crime prevention systems and safety checkups.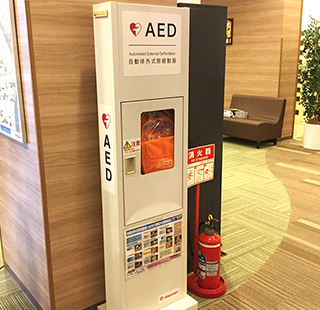 Junior Swimming School: 5 Points for Safety Management
At the swimming schools within Sports Club Renaissance, we have implemented safety management measures in the five categories below to ensure that parents and guardians can entrust their children to us for swimming instruction with peace of mind.
Watching over the children: "Supervision"Through the coordinated efforts of the lifeguards and the lesson coaches, we carry out regular student number counts and confirm the safety of all lesson participants thoroughly.
Confirming the identity of visitors: "Entry Management"Whenever parents and guardians come to drop off or pick up children, they will be required to present their admission card and no suspicious persons will be permitted to enter the facility.
Preparation for all possible scenarios: "Emergency Procedures"There is an emergency report button set up in the viewing area for use in case an unexpected situation occurs.
In addition, staff members receive regular training in CPR and AED use, as well as for handling other emergencies.
Maintaining water cleanliness: "Water Quality Management"Pools use a filtration system that keeps the water in constant circulation 24 hours a day.
Water quality testing is also conducted hourly to ensure water is properly managed and maintained.
Safety and cleanliness: "Hygiene Management"All tools and toys used by children in these classes are cleaned and disinfected regularly.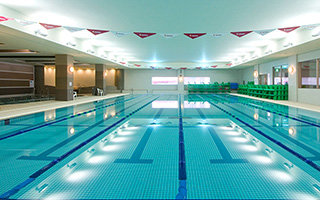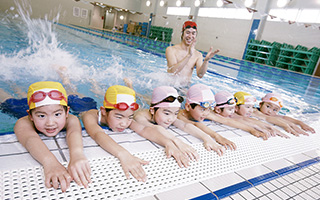 Initiatives toward the realization of a healthy and longevity society
Nursing Care Support through Our Nursing Care and Rehabilitation Facility "Genki Gym"
Currently, Japan's population is aging rapidly. In this environment, one important social problem is the question of how we can maintain our country's productivity and support the aging society. Our goal is to help create a society that allows elderly people to lead active and independent lives through rehabilitation and exercise. At the Genki Gym, rehabilitation specialists (physical therapists) and exercise specialists (exercise instructors for preventive care, etc.) support the independence of the elderly. In this way, they can enjoy the comfort of movement and experience the changes in their mind and body that occur through activity, and our hope is that this will help to expand the possibilities for their daily lives.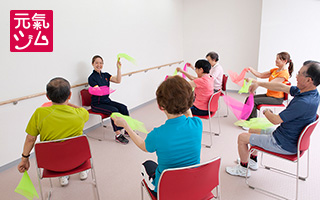 Spreading the "Synapsology" Brain Activation Program: Activities for Preventing Cognitive Decline
As Japan's population becomes a super-aging society, declining cognitive function is becoming a social problem. In response to this problem, our company has developed new stimuli for brain activation through our "Synapsology" program, and we are currently working to spread this program.
Synapsology uses unfamiliar movements which require you to do two things at the same time, with your right and left sides doing different movements, giving a new stimulus to your brain to increase mental activation. Performing the movements in groups makes it more fun, and also stimulates the areas of your brain that handle emotions and affect. As a result, this program could improve not only cognitive and physical function but also mental stability, and is currently being applied at day service facilities, paid nursing homes, preventive care projects run by local municipalities (cognitive decline prevention seminars, etc.), and dementia cafés.
Initiatives for supporting women
Supporting Healthy Living for Women through a Fitness Studio Exclusively for Women
For all the busy women in the world, we wanted to give them a place to spend their precious time in an effective way, and that's why this ladies-only facility was opened.
By fulfilling a variety of needs such as location in the city center, close to where guests live, a place they can go with friends, and a place they can relax on their own, the goal of this facility is supporting these active women.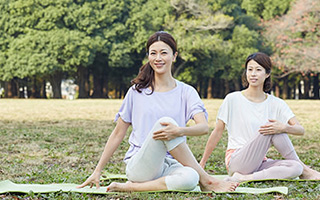 Creating dreams (for the growth and future of children)
Education and Activities for Swimmers
At the junior swimming school locations throughout the country, we are working to improve the quality of instruction. In addition to developing a likeable personality, the course also builds both physical and mental perseverance and strength.
As for swimmers from this program, two of our students, Sachi Mochida from Renaissance Makuhari and Rikako Ikee from Renaissance Kameido participated in the 31st Olympic Games in Rio de Janeiro. Rikako Ikee has an especially impressive competition record, and has achieved a number of excellent finishes such as winning the 50 meter freestyle, 50 meter butterfly, 100 meter butterfly, and 400 meter medley relay events at the 10th Asian Swimming Championships in November 2016. She also won bronze medals in the 50 meter butterfly and 100 meter butterfly events at the 13th FINA World Swimming Championships, held in Windsor in December 2016. We will continue working to train the next generation of swimmers.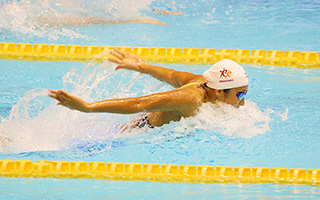 Supporting the Development of the "Ability to Thrive" through Outdoor School Activities
At our junior school, we support the development of children's ability to thrive through experiencing outdoor activities together with their friends and coaches.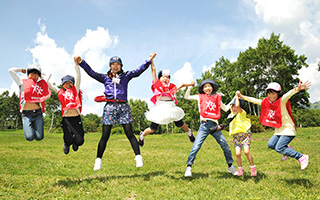 Activity Concept
At Renaissance Outdoor School, children learn from a variety of experiences, and develop richness of character and ability to thrive. Our staff lead the sessions to guide children to physical and emotional growth.
Activity Concept
At Renaissance camps, activities are generally performed in groups.
At the camp site, children learn about culture and history while talking with local people.
We also offer camps on the topic of food and nutrition education.
Cooperation with KidZania, "A City where Kids are the Stars"
KidZania, A City where Kids are the Stars
"KidZania Tokyo," located in Toyosu in Tokyo's Koto ward, is an edutainment town* where children can try out adult jobs they're interested in and learn about how society works while having fun.

*Education + Entertainment = Edutainment.

There are facilities like an airport, newspaper edition, police station, fire department, and hospital inside KidZania Tokyo, and all the shops and facilities are striking replications of the real thing. Children can pick activities that interest them from more than 100 different jobs and services. Through these activities, children learn about the fun of working in the jobs they chose, as well as the difficult parts, and build independence, social skills, and awareness of money.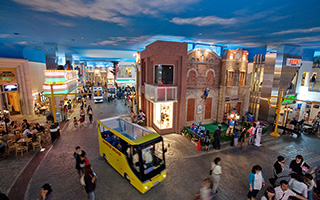 Activities available at the "Sports Club" pavilion
At the "Sports Club" pavilion run by our company, children can take part in classes such as hip-hop dancing, tennis, and cheerleading led by our instructors.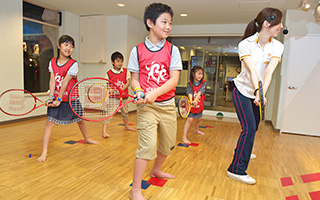 Challenge (moving experiences together with our guests)
Supporting Our Guests to Create Something to Live for through Various Events
3-hour relay marathon & Parent and child pair marathon
Members, staff, and clients can form teams regardless of their relationships to one another and pass on the sash for the duration of this 3-hour event.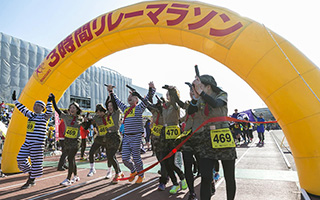 Honolulu Marathon
A special experience with the ultimate environment and scenery. We provide support to help guests finish the race and have a moving experience.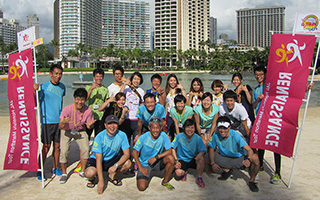 Masters' swimming competitions
Swimming fans from all over the country gather, and new records for RENAISSANCE, the competition, Japan, and the world are set at these incredible events.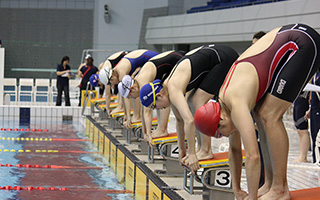 Renaissance Cup
This is a competition that members of the tennis schools in the Tokyo metropolitan area can take part in. Action-packed matches are carried out in the beautiful natural surroundings of Renaissance Takanodai Tennis Club.