Commitment to CSR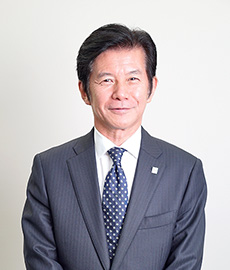 By working to provide a foundation of health improvement that enables people to create something to live for, we achieve a meaningful life for ourselves as well, and with this idea in mind, we refer to our company as a "Company to create something to live for." Regarding CSR of us, based on our business characteristics, we send the message of "contributing to society through our core business".
On the other hand, even among other developed countries, the birthrate in Japan is declining at a pace more rapid than ever seen before, and as a result, "health" is not just a goal for individual people but also an important national policy. Having an extending healthy Life expectancy has been discussed as a growth strategy, and health is both a means for handling the rapidly growing costs of social security in Japan and a crucial element of the plan for "Promoting the Dynamic Engagement of all Citizens".
As people are sounding alarms regarding the sustainability of Japanese society, we feel that our social responsibility is more important than ever.
With a virtually limitless array of projects based on the keyword of "health," we think that the activation of our important management resource, personnel, is our highest priority. As a service industry company with branch locations all over the country, relocations and irregular working hours have been issues preventing female employee from playing an active role up until now. However, various systems and support systems to overcome the diversification of employment and life events have been established, and along with the improvement of the retention rate, the preference for career formation has also increased with senior employees as role models.
In product development, alliances with companies in other appealing industries have great potential as well. Our service provision is premised on our facility use, but there is a possibility that the "place of exercise" will change greatly depending on IT technology.
Our goal is to use aggressive corporate governance system to continuously drive new innovation and help to solve the problems of developed nations which Japan is facing today.
September 2016
Director, Vice President, and Corporate Officer
Toshiko Hotta