About RENAISSANCE
About Renaissance
Message from the President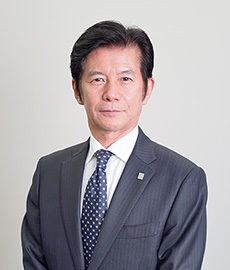 Based on a vision of functioning as a "company for creating purpose in life" to propose healthy, enjoyable lifestyles for customers, RENAISSANCE INCORPORATED runs comprehensive sports clubs nationwide, helping to promote the health of people all over Japan.
Japan's rapidly changing demographics are bringing unprecedented social upheaval. A declining birthrate is driving a decline in the working population, while the cost of social insurance is only going to increase for the coming super-aged society. Japan needs to address these difficult challenges.
However, on the business front, the sports and health industries have great potential for growth. Alongside the increased awareness of health among Japanese people, the Japan Sports Agency and other governmental bodies have been actively promoting sports and health; and in 2020, Japan will host the Tokyo Olympic and Paralympic Games.
Renaissance is striving to tackle various social challenges with the aim of "extending the healthy life expectancy"—one of the growth strategies put forward by the government. Revolving around its core business of operating comprehensive sports clubs, Renaissance wishes to fulfill a greater variety of needs for its customers by bringing together a range of styles of facilities and services. In addition to its sports club business, Renaissance supports local government bodies and companies in their health promotion activities and runs nursing care, rehabilitation, and other healthcare businesses. As well as domestic business growth, the company has also expanded its business overseas, running fitness clubs and swimming schools in Vietnam. As such, Renaissance aims to continue its efforts to advance into overseas markets with the aim of promoting health and sports in emerging Asian countries.
Renaissance would like to ask customers for their continued and steadfast support as we continue to make useful proposals to further contribute to the health of each and every customer.
Masaaki Yoshida
Representative Director, President,
and Corporate Officer