About RENAISSANCE
About Renaissance
Message from the President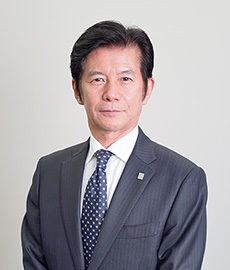 As a "Company to create something to live for", RENAISSANCE INCORPORATED has contributed to the health promotion of many people through our sports club business experience.
In recent social situation in Japan, we have a major problem of social unrest due to rapid changes in demographic dynamics, such as a decline in the working population due to the declining birthrate, an increase in social insurance expenses in super aged society, ahead of the developed countries.
Meanwhile, the business environment surrounding us is experiencing great growth opportunities due to the rise in public health awareness and the promotion of national sports policies against the background of the establishment of the Japan Sports Agency.
In order to solve various social issues towards "extension of healthy lifespan" which is one of the growth strategies of the Japanese government, we are promoting the diversification of businesses with "health" as the key word and healthcare related business such as supporting health promotion for companies and local governments and developing rehabilitation specialized day care centers for seniors.
In addition, we have opened 2 sports clubs in Vietnam to play a part in health promotion and promotion of sports in emerging Asian countries in the period of population growth.
We will continue to make proposals concerning health so that each one of you will continue to create something to live for.
September 2016
Masaaki Yoshida
Representative Director, President,
and Corporate Officer